Children's Dentistry in Fairfax, VA
Why You Should Consider a Pediatric Dentist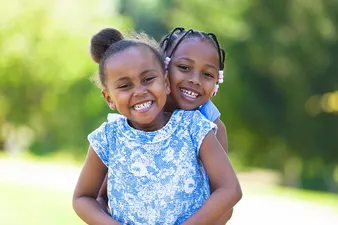 Looking for a dentist your child will love? Pediatric dentists specialize in the oral health of kids, from infants and toddlers to teenagers. The dentists at Pediatric Dental Care in Fairfax, VA provide pediatric dental services. Here are the top reasons you should consider a pediatric dentist.
Pediatric Dentistry Services Pediatric dentists provide a wide range of services from emergency dentistry and dental checkups to dental sealants and cleanings. These practitioners can diagnose and treat infections in the mouth and oral diseases, take dental X-rays, give fluoride treatments, and perform dental restorative procedures. They also treat cavities and teeth injuries, like broken teeth.
Education and Training
Pediatric dentists usually have more training than general dentists. They have completed at least eight years of education and received either a doctor of dental medicine degree or a doctor of dental surgery degree. Pediatric dentists have received the proper education and training needed to work with children and teenagers. They have experience dealing with children and can help your child feel at ease and comfortable.
Advice & Guidance
There's more to pediatric dentistry than just cleaning teeth. These practitioners participate in training their patients in good oral hygiene. They provide counsel and advice for parents whose kids have habits like pacifier use or thumb sucking. These practitioners teach kids about how to properly care for their teeth -- through flossing, brushing, and nutrition -– setting the stage for a lifetime of good oral hygiene.
Going to the dentist is important at any age. Poor oral hygiene can lead to several problems such as tooth decay, periodontal disease, infections, and loss of teeth.
Are you looking for a dentist that specializes in Children's Dentistry? Call Pediatric Dental Care at (703) 348-4216 to schedule a dental appointment for your child in Fairfax, VA. Regular visits to a Pediatric dentist will get your child on the road to good oral health.